Cement & Premix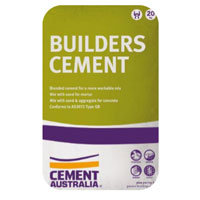 Builders Grey Cement
General Blended Cement is manufactured for use in general purpose concrete applications, cement-based products, mortars and grouts where the use of fly ash or slag has been approved.
Concrete made with fly ash or slag blend cement delivers improved workability, later-age strength and enhances the durability performance of concrete.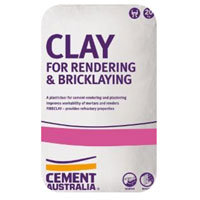 Builders Clay
Clay is a finely milled, air separated clay used as a plasticiser in mortar and render applications where sands are low in clay content. The product can be used as a general-purpose filler.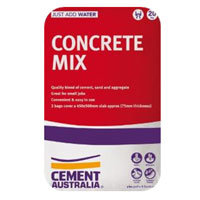 Concrete Mix
Concrete Mix is a quality blend of cement, sand and aggregates, designed for small projects around the home or garden. Its versatility allows it to be used for garden edges, mower strips, paths, garden slabs, foundations, footings, posts and uprights for pergolas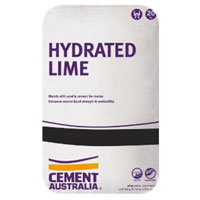 Hydrated Lime
Hydrated lime is the result of water added to quicklime under controlled conditions. It can be blended with sand and cement to enhance the workability and bond strength for mortars and renders.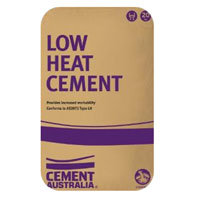 Low Heat Cement
Low Heat Cement is designed to provide a lower 'heat of hydration' in concrete. This attribute makes it ideal for mass concrete pours where the rate of temperature rise, and the maximum temperature achieved must be controlled in order to reduce the risk of thermal cracking.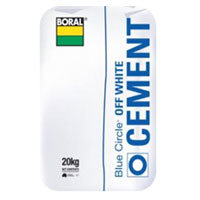 Boral Off White Cement
Blue Circle Builders Cement is a versatile alternative to Blue Circle General Purpose Cement and can replace it in most applications. It is specifically produced for use in areas such as brickwork and blockwork masonry, construction mortars, solid cement rendering, bedding and pointing of roof tiles etc.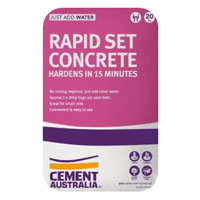 Rapid Set Concrete
Rapid Set Concrete is specially formulated to harden rapidly, so you can complete a job faster and have more time for other projects. It is highly suitable for fixing fence and non-load bearing pergola posts, clothes hoists and many other non-structural uses.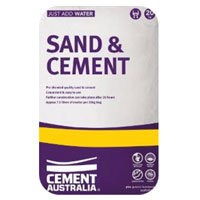 Sand & Cement Mix
Sand & Cement is a carefully proportioned blend of graded sands and cement, designed for use as a generalpurpose mortar product. Sand & Cement can be used in certain handyman, landscaping and plumbing applications and is suitable for use with various substrates.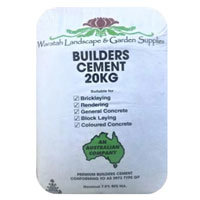 Waratah Grey Builders Cement
Blended cement for a more workable mix. Mix with sand for mortar or mis with sand and aggregate for concrete.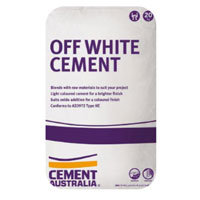 Off White Cement
Off-White Cement has revolutionised the development of architectural concrete. The use of Off-White Cement provides many building and construction applications with aesthetic and decorative opportunities.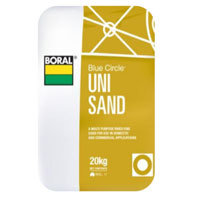 Uni Sand
The Uni Sand is a dried and processed high purity fine washed sand suitable for Synthetic Turf, Paving and Rendering.