Bagged Products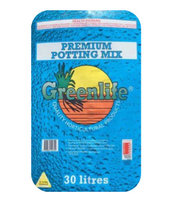 Premium Potting Mix
This premium quality, fully fertilised mix containing Droughtmaster moisture retention agent and coco peat, is suitable for most plants including Camellias and Azaleas. The Premium Potting Mix is well designed for potted vegetables, herbs and flowers, container-grown shrubs, fruit trees, perennials and indoor plants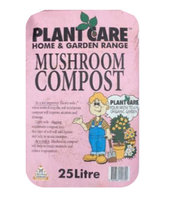 Mushroom Compost
Mushroom Compost is a valuable source of garden nutrition and can be used to improve the quality and fertility of poor and impoverished soils. This product is screened and composted and available in 25L bags. It is an excellent source of humus and a fantastic rich soil conditioner. Mushroom Compost can be spread over the soil or dug in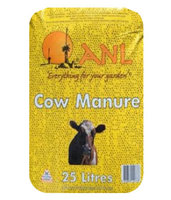 ANL Cow Manure
ANL Cow Manure makes a fine slow-release fertiliser for use on a range of plants. Composted Cow Manure is an excellent growing medium for garden plants. When turned into compost and fed to plants and vegetables, it becomes a nutrient-rich fertiliser that can be mixed into the soil or used as top dressing.
Gypsum Clay Breaker
Gypsum Clay Breaker is a soil conditioner that helps to break up heavy clay soils and make them more workable and improves the soil structure and drainage of heavy clay soils. Gypsum Clay Breaker also adds calcium and aids aeration to the topsoil. Ideal preparation when planting or renovating lawns and garden beds.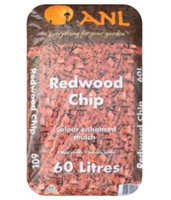 Redwood Chip
Redwood Chip is a decorative mulch that works particularly well in formal gardens, highlighting feature plants, hedges and structural lines. Mulching reduces evaporation, keeping plant roots cool in summer and warm in winter. Mulching will also suppress weed growth and encourage earthworm activity.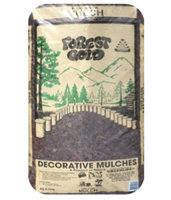 Pine Bark
Pine Bark is an organic recycled by product of plantation timber 15mm graded pine bark. This mulch is a popular decorative choice for those that prefer a natural brown coloured mulch. Applying Pine Bark will stop the top of the soil drying out, keeping the soil moist, and can greatly reduce the need for watering.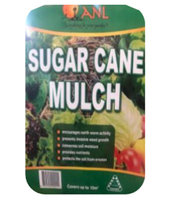 Sugar Cane Mulch
Sugar Cane Mulch is a 100% natural and organic mulch. It provides a simple, safe and cost-effective way of maintaining a healthy garden and is perfect for all gardens and pot plants.
Midnight Mulch
Midnight Mulch is a fine 10-20 mm black colour enhanced mulch made from recycled plantation timber and wood. Midnight Mulch brilliantly highlights structural plants and formal hedges, providing a fantastic colour contrast.
Mulching will provide your garden with a weed suppressant and help reduce water evaporation by locking in moisture. Midnight Mulch is colour enhanced with a nontoxic dye that is safe to use around people, animals and plants.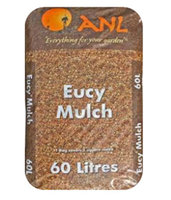 Eucalyptus Mulch
Eucalyptus Mulch is an organic light tan coloured mulch. Long lasting, this fine 15mm minus mulch is easy to spread and perfect for native gardens and general landscaping. The natural look and texture of Eucalyptus Mulch makes it an easy choice for recreating a bush land floor setting. Its fine grade makes it suitable for applying to problem areas like slopes.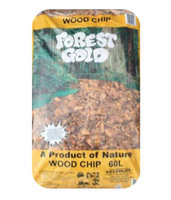 Woodchip
Woodchip is a medium 20-25mm honey coloured woodchip. Long lasting and slow to break down, Woodchip is popular in native gardens and general landscaping. Its large chip allows for good water absorption and assists with keeping plant roots cool in summer and warm in winter.